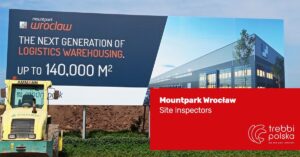 We are pleased to inform that Trebbi Polska has become a part of the Mountpark Wrocław project!
The scope of our duties include investor supervision that is carried out by our new employee – Tomasz Mastej. We can not wait to show you the progress of work. We promise that we will keep updating the status of the investment!
Mountpark – thank you for your trust!