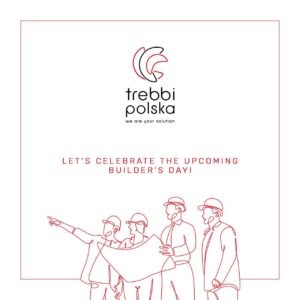 Today we celebrating the Builder's Day!
It is an especially important holiday for us, the tradition of which dates back to the times of the Polish People's Republic. Moreover, it was associated not only with emphasizing the importance of work leaders, but also with … an earlier end of work.
Although times have changed, it is worth remembering about those who share one place – a construction site. On this occasion, we would like to wish all the Builders the best things – professional fulfillment, defect-free handovers and satisfaction with the contribution to the development of the construction industry.