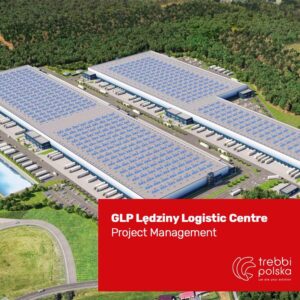 This investment is literally a big deal!
GLP Europe Logistics Centurm in Lędziny is a huge project with over 110,000 m2 of warehouse and production space.
As Trebbi Polska, we are pleased to support our client and participate in the process of supervising the progress of work with Project Management activities carried out by Bartłomiej Lach.
The planned completion of the first stage of the investment is scheduled for the second half of 2021, and we are already sharing the visualization of this project with you. We can not wait to see the result, what about you?