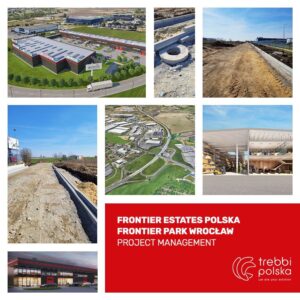 We are getting the lead out with the first investment for Frontier Estates Polska!
We are currently carrying out activities related to the northern road construction at the Frontier Park Wrocław investment, which we supervise as part of the Project Management service headed by Adam Topolski!
And soon we hope that the visualizations we present will turn into a unique warehouse and small business units space. Such projects please the eye!