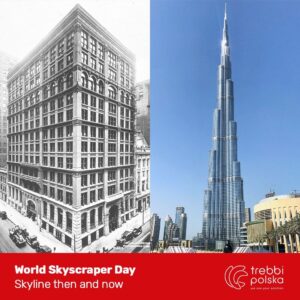 Did you know that World Skyscraper Day coincides with Louis Sullivan's birthday?
He was an American architect who initiated the technological revolution by replacing brick with steel skeletons, which allowed the construction of higher and higher buildings.
Despite the fact that he became the father of the aesthetics of skyscrapers, in his work he was always guided by the motto "Form follows function", thanks to which the aesthetics of urban development did not obscure the function of the building.
Is now so? That's a good question. It all depends on your sense of style and individual preferences, but just take a look at the appearance of cities today to see the contrast between the Sullivan assumption and the work of modern architects.
What do you think about this?